Before starting the AIP diet, I used to be a big fan of rice. I used to eat it both as side dish as well as main course, in paella. But since rice is not allowed in the Elimination Phase of AIP, I had to find a replacing option. And this is how I discovered the "cauliflower rice".
It may sound like a trick, and it actually is a food trick meant to convince my brain that I'm not actually eating cauliflower – but rice. Anyway, I liked it so much that I decided to add it as a regular side dish in many of my lunches and dinners.
Here's how I prepared the "cauliflower rice" with turmeric!
The ingredients I used for two servings are:
1 medium cauliflower
1 Tbsp olive oil – I use this olive oil from Bragg – extra virgin: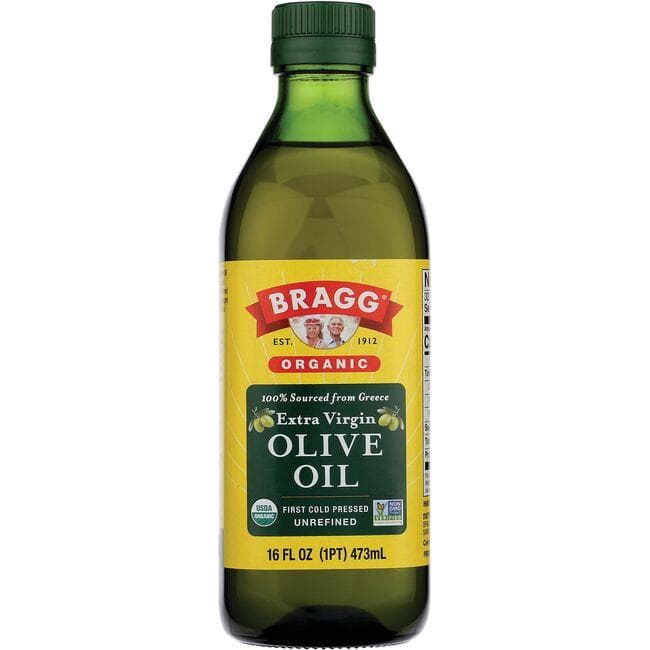 4 garlic cloves
1 leek
1 white onion
3 Tbsp water
2 tsp turmeric
1 pinch salt
And here's how I prepared it:
I minced the onion, leek and garlic into small cubes.
I used a larger pan and cooked the leek, garlic and onion in the olive oil for 2 minutes on medium heat, until the onion turned glossy. I then added in the water over them and let them sit for 2 minutes.
Meanwhile, I washed the cauliflower, cut it into smaller chunks to make it easier for the blender to mince it, and then I blended it on medium power until it got a rice consistency.
I put the rice-like minced cauliflower into the pan besides the other ingredients and added in the salt. I mixed everything well and I put a cover over the pan. I let everything cook on medium heat until the cauliflower softened and I mixed from time to time.
When the cauliflower softened, I added in the turmeric and mixed everything well. I left it for another 3 minutes on medium heat and then I removed it.
I served the cauliflower rice with grilled chicken breast that I cut into smaller pieces, sprinkled with a bit of olive oil, thyme and salt and grilled for 3-4 minutes on each side.
This specific dish helped me remember the consistency of rice after two whole months of AIP strict diet. 🙂
Enjoy and let me know your feedback in the comments section!